The Right Track
Te Ara Tutuki Pai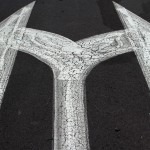 The Right Track Te Ara Tutuki Pai programme is designed, managed and facilitated by the Eduk8 Trust.
The purpose of the programme is to give young people an opportunity to learn and make positive changes in their lives. Devised by John Finch, Director of the EDUK8 Trust, to provide a proactive approach to the issues surrounding road user attitudes and behaviour, the programme has now been implemented in four regions over the past four years.
The Right Track Te Ara Tutuki Pai is designed to provide learners with information, advice and guidance through a series of interactive activities to make them think about their actions, understand the consequences and to make positive changes for the future.
J.R.& H.Finch
Eduk8 CharitableTrust