Funded By….
In 2018 The Right Track has been financially supported by The Trusts Charitable Foundation, Waitakere Licensing Trust, Portage Licensing Trust, ASB Community Trust Foundation North, Ministry of Social Development CYF , Hamilton City Council, Waipa District Council, Waikato District Council, Community Trust Southland, Invercargill Licensing Trust and generous private donations.
We would like to thank these agencies for the support we receive ….

http://therighttrack.org.nz/wp-content/uploads/2011/01/thetrusts_150.gif">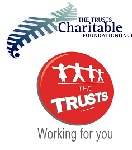 Supported by…..
The Right Track – Te Ara Tutuki Pai – is blessed with fantastic support from a plethora of agencies and businesses without whom the programme could not take place. Eduk8 Trust acknowledges and respectfully thanks all those involved in providing services, time, expertise, guidance and support throughout the ten years of the programme and look forward to continuing this wonderful relationship in years to come – THANKYOU

Auckland , Waitakere, North Shore, Manukau, Southland and Hamilton District Court Staff, Lawyers and Judges
Waikato District Health Board Trauma Team
Auckland Spinal Rehabilitation Unit