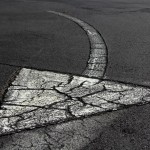 There are many ways that people can get involved with Te Ara Tutuki Pai. Obviously one of the most important avenues is by supporting the programme financially. We spend considerable time and energy in making funding applications, attending funding meetings and making presentations to possible funding agencies in anattempt to ensure the financial viability and existence of the programme. The fantastic support that we have been given  during the past ten years has enabled the Eduk8 Trust to successfully deliver in excess of 100 programmes. However, it is an onerous and exhaustive process of application and any financial support is gladly received at any time.
Contact John on eduk8@wave.co.nz or 0212520347 for internet banking details or other methods of payment.
If you want to get involved in other ways including:-
– donating goods and services
– helping out during the programmes
– mentoring learners during and pre and post programmes
– suggesting new ideas and thoughts for continual programme development
– offering to present your message or share your story
Please feel free to contact John to talk about your possible involvement in The Right Track, we are always interested in listening to what people have to share.